Application area:
designed for non-contact inspection and accurate detection of foreign objects on the body and clothing
of the inspected person
Scanner dimensions:
• Weight: 830 kg
• External dimentions: 2100mm (d) × 1780mm (w) × 2760mm(h);
• External dimentions: 2100mm (h) × 500mm (w) × 2100m (d).
• Operating temperature: -0 °C up to +45 °C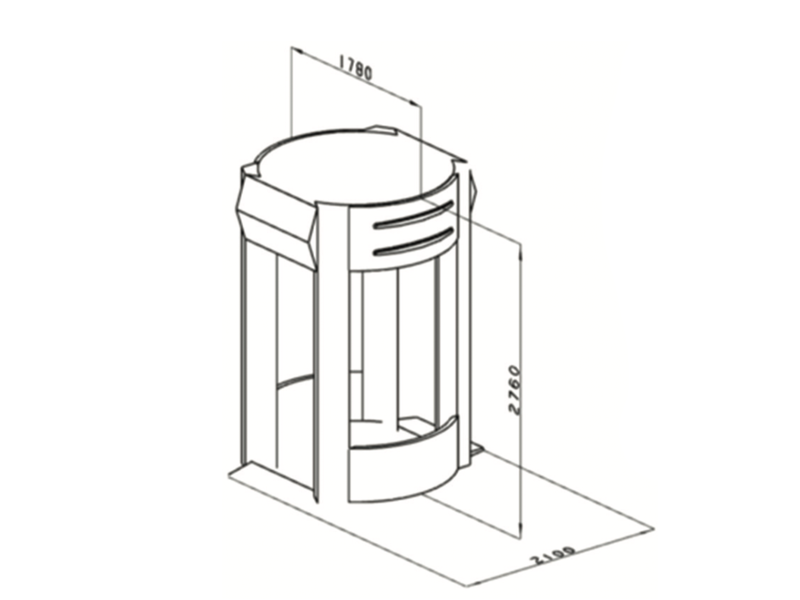 Download file
Characteristics
Safe technology of active millimeter wave.
Detection of metallic and non-metallic objects, including
caustic, flammable and explosive liquids and gels.
Automatic identification of dangerous goods in 0.7 s. Recognition Rate increased up to 95%.
Dangerous goods database.
High-speed visualization system: up to 400 people per hour.
Innovative self-training system based on artificial intelligence.
High efficiency of inspection: objects of any material can be quickly displayed with high resolution.
3D-visualization.
Complete privacy protection of inspected persons: when scanning the human body, the ethical privacy problem is completely solved – the system blurs the human face and intimate places and marks only suspicious objects.
«Virtual body»display technology.
The radiation dose per scan is less than 1/1000 of a standard
mobile phone signal.
Data transmission over a local network using the TCP / IP family of protocols.
Information exchange with the system of collecting results of technical monitoring and control using a unified data transfer protocol and an XML-based metadata.
Mains voltage: AC210В~242В, 50/60 Гц
Radiation power: ≤1 мкВт/см2
Power consumption: <2 кВт
The equipment has passed compulsory and voluntary certification applicable on Russian Federation territory. Technical parameters and complete set of goods are subject to change without notice.
The scheme of system operation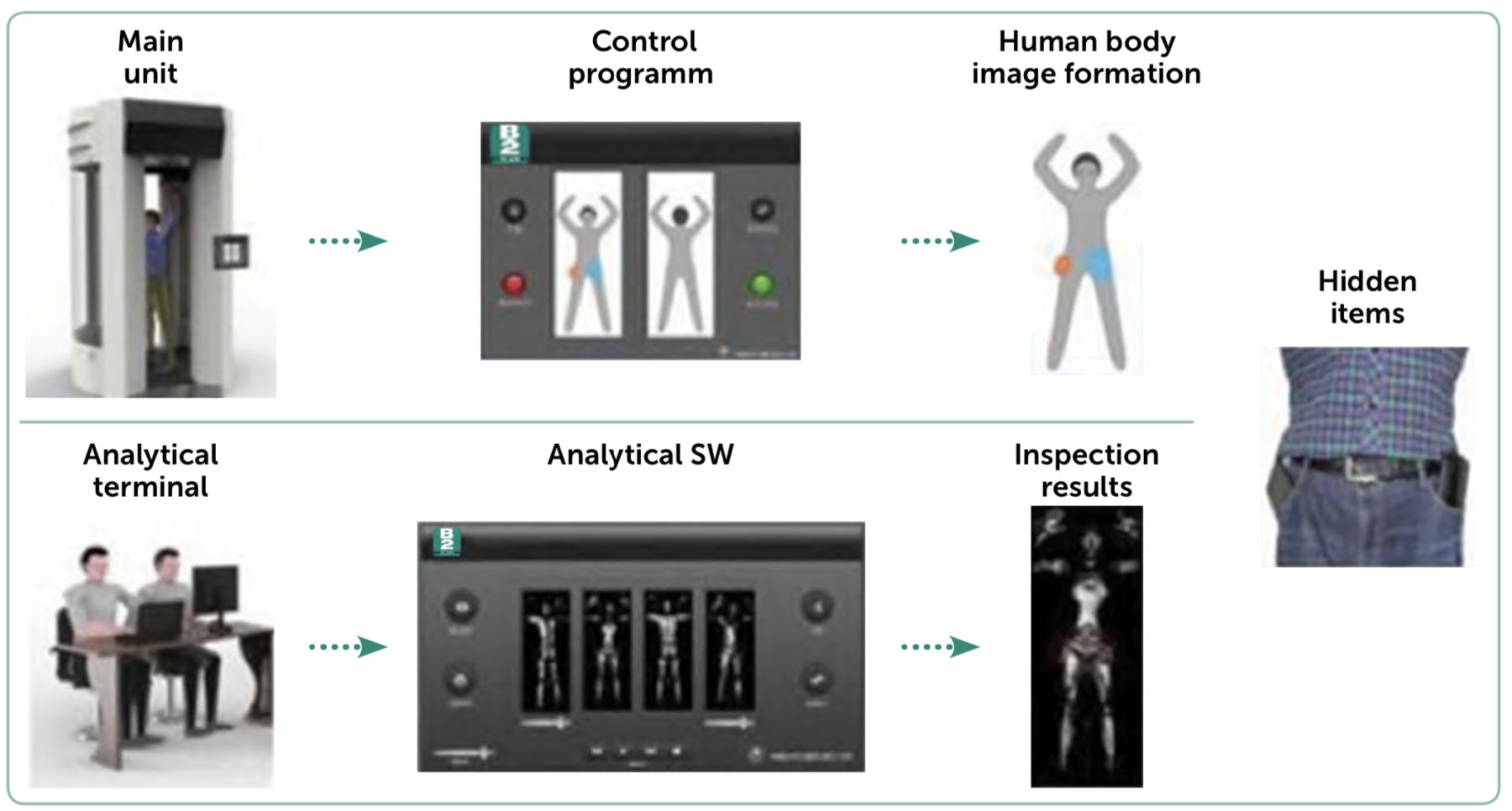 The process of inspection